Huawei
A Nordic Huawei Roadshow to Inspire Customers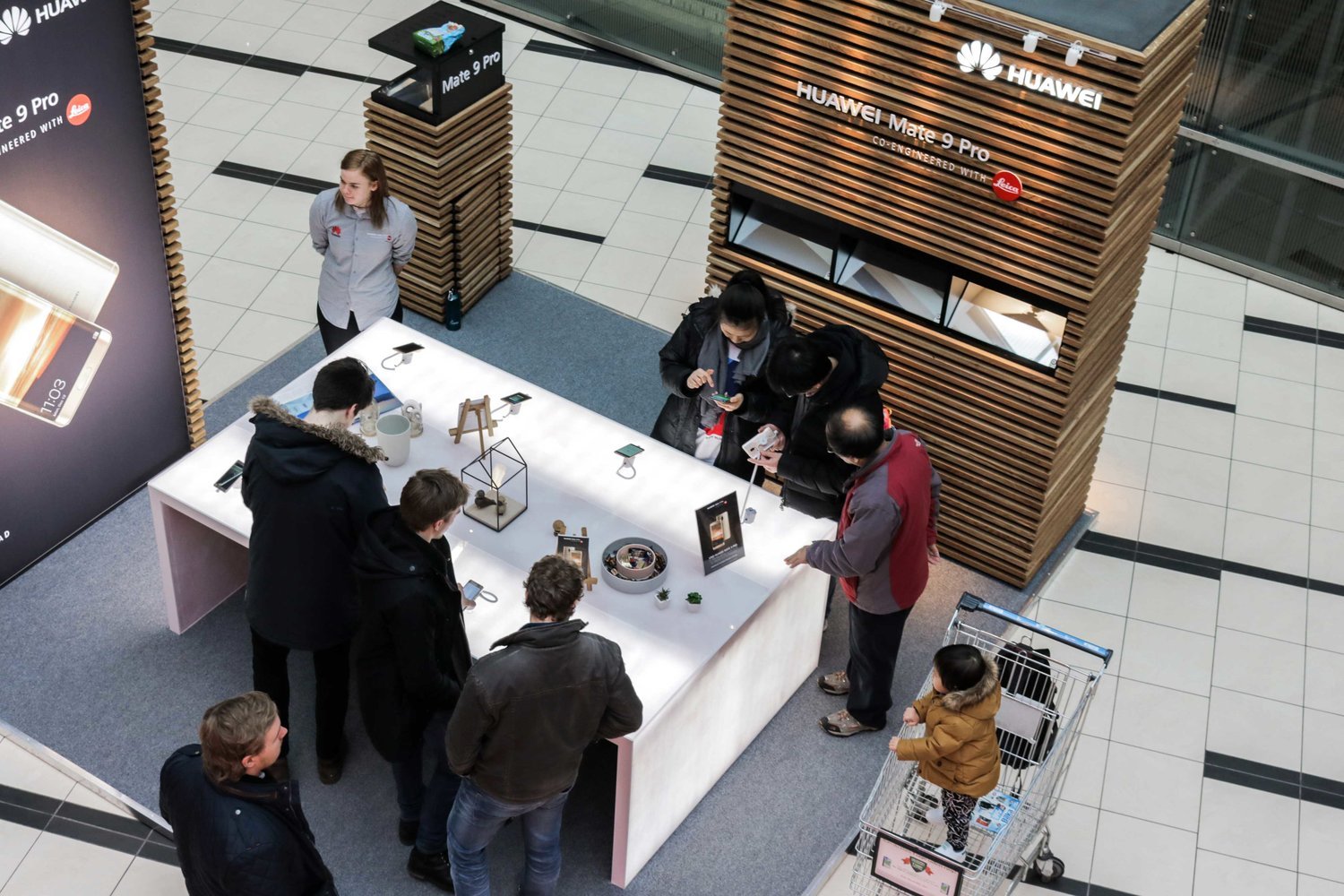 To establish a high-end market position for Huawei, WaveCrest planned and implemented a road show in Denmark and Norway.
ESTABLISHING A HIGH-PROFILE MARKET POSITION FOR HUAWEI USING BRAND EXPERIENCE
Huawei wanted to establish their position in the high-end market through attention, engagement and impressions of the new products. Secondary target was to drive sales to retail partners. To generate a broad reach, Huawei wanted to do a Roadshow for their high-end models in the two key markets, Denmark and Norway.
Road show brand goals:
Create a premium area to set the brand value

Generate an increase brand knowledge of the Huawei brand and the product brand Mate 9 Pro

Give the visitors an experience of the main product features and highlight the value of the cooperation with Leica
WE PROVIDED A RETAIL CONCEPT DESIGN USING EXCLUSIVE MATERIALS, HOLOGRAM PROJECTORS, AND A DEDICATED EXTERNAL SALES FORCE
We wanted to emphasise that we are entering a new era in smart phone technology. Our solution was a customised roadshow setup, highly integrated with holographic displays to support the story of this unique product.
We did a product presentation including 3D holograms, using three phones at the booth. You can see this in the video!
We trained a dedicated team that travelled to all the locations and invited the visitors to engage and experience the new product. The promotions were in shopping centres and the customers were handed out to trade partners stores in those centres. The roadshow took about a month, as the booth had to be rebuilt each time.
AN ATTRACTIVE BRAND EXPERIENCE AT HIGH TRAFFIC LOCATIONS, SUCH AS FIELD'S SHOPPING CENTRE IN COPENHAGEN AND STORO SHOPPING CENTRE IN OSLO
The roadshow was a great success and the overall feedback from target audience and stand visitors was highly positive.
The premium stand that we designed and built clearly showed the high-end brand value that Huawei wanted to convey.

We also managed to increase brand knowledge of the Huawei Brand and the Mate 9 Pro product brand.

The roadshow let the visitors experience the main product features and highlight the value of the Leica camera cooperation.