Gofore
A modular stand helps keep Gofore events sustainable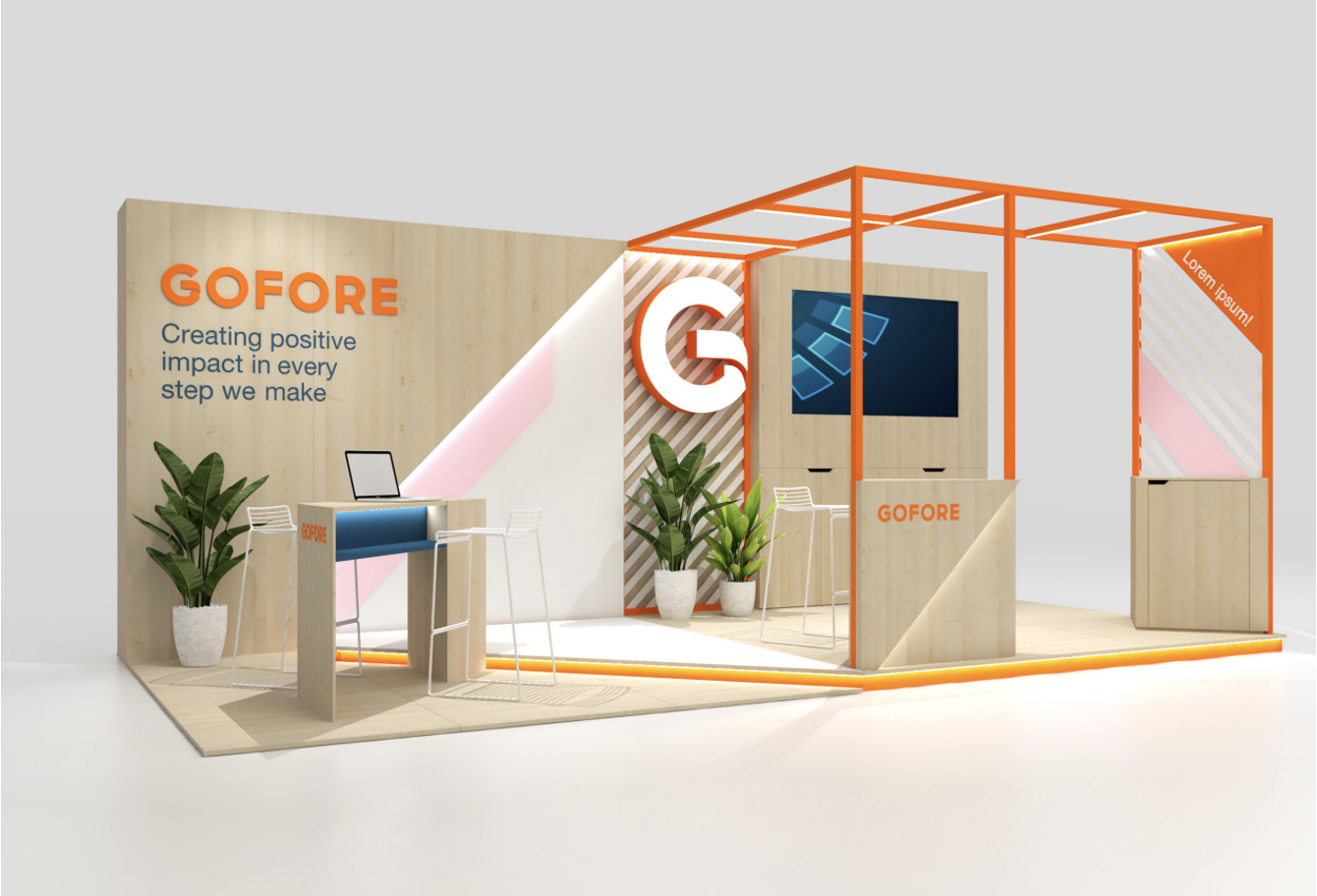 Gofore is a Finnish company focused on the design and development of digital services. They organise and participate in numerous event throughout the year. A modular stand helps keep the events sustainable.
Sustainability is important to both Gofore and WaveCrest. For several years, Gofore has used the same stand elements at the various events they participate in. WaveCrest designed Gofore's modular stand and continues to make new designs out of it for new events.
The modules are kept at WaveCrest's warehouse in Helsinki. As Gofore's event partner, WaveCrest designs the right setup for each event, as well as the required printables.
WaveCrest also transports the required modules to the event and back, acquires additional stand decorations and items, and also takes care of the assembly and dismantling as a turn-key solution.
something old, something new for nordic business forum
When Gofore attended Nordic Business Forum, they needed a bigger stand than could be built with the existing modules. As an official event partner and also celebrating 20 years of GoFore, expectations were high for creating brand impact, visibility and engagement at the biggest event in the Finnish business calendar. New elements were designed on top of the existing ones. Some of the elements were covered with a removable adhesive material to create a different look.​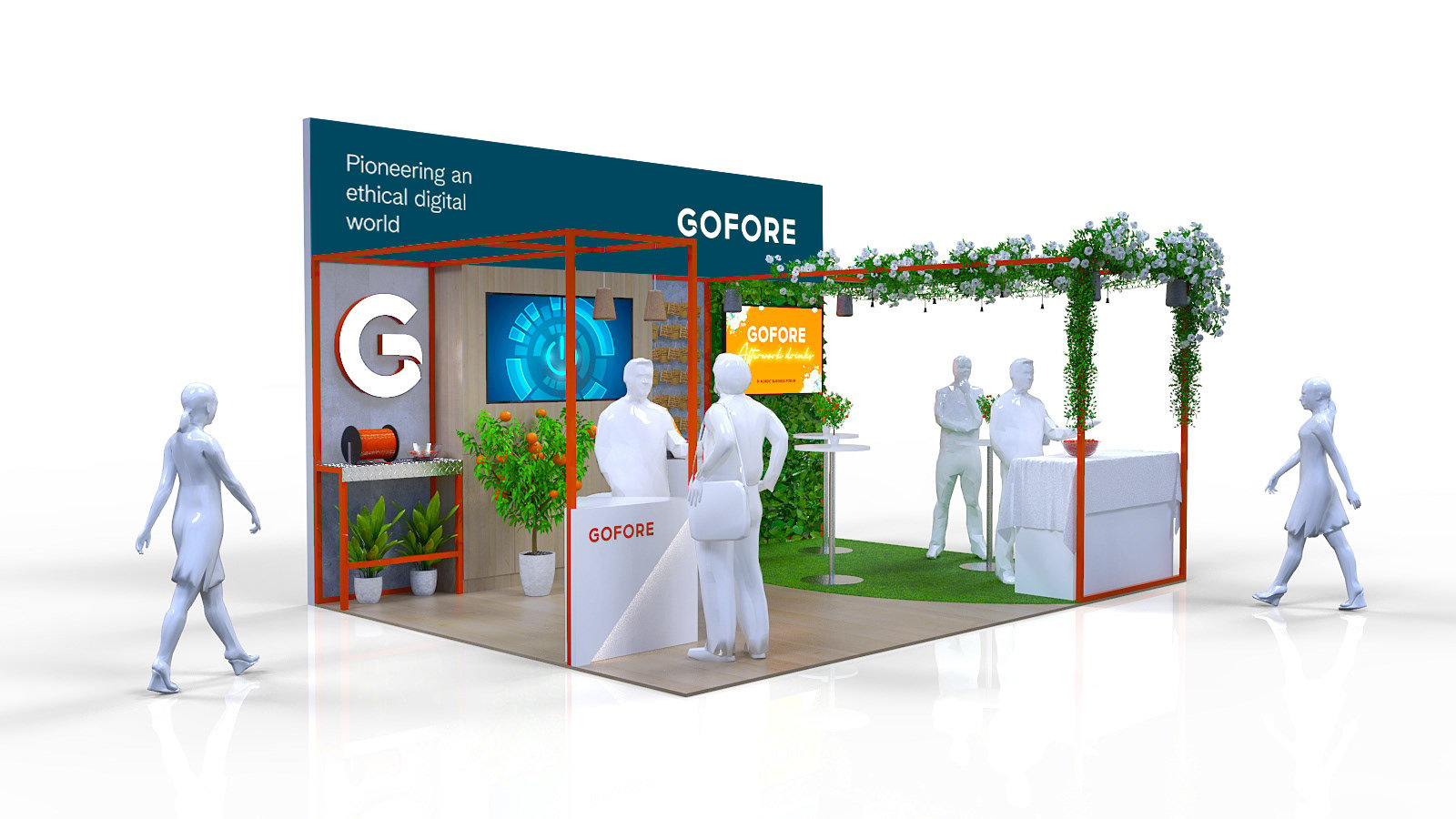 GoFore's brand environment / stand was designed to combine the perfect balance of a bold and brave digital future, harmonised with a nature based sensory experience. This fusion resulted in a functional and engaging yet relaxing and soothing space, allowing seamless interaction opportunities for the stand guests and showing off GoFore's digital offering.
The multi-functional stand was designed to be used for business and networking during the day and then transform into a garden party for afterwork drinks and entertaining NBF event guests in the evening.
a modular stand is cost-effective in the long run
Trashing the stand after events is unfortunately still all too common. Utilising the same elements for several years is, of course, a sustainable solution. To maximise usage, the elements of Gofore's modular stand are made with basic brand colours.
If an element breaks or becomes too worn, just that one element can be replaced. Designing and making a modular stand is a little bit more costly for the first event, but the investment soon pays back.
The benefits of modularity are not only sustainability and cost-efficiency but also ease of implementation. The client's internal stakeholders can provide their feedback and wishes, and we can further develop models and productions to suit different situations and needs. The same elements can even be used as in-office studio elements for shooting videos.