Traditional tasting combined with a virtual event for Beanit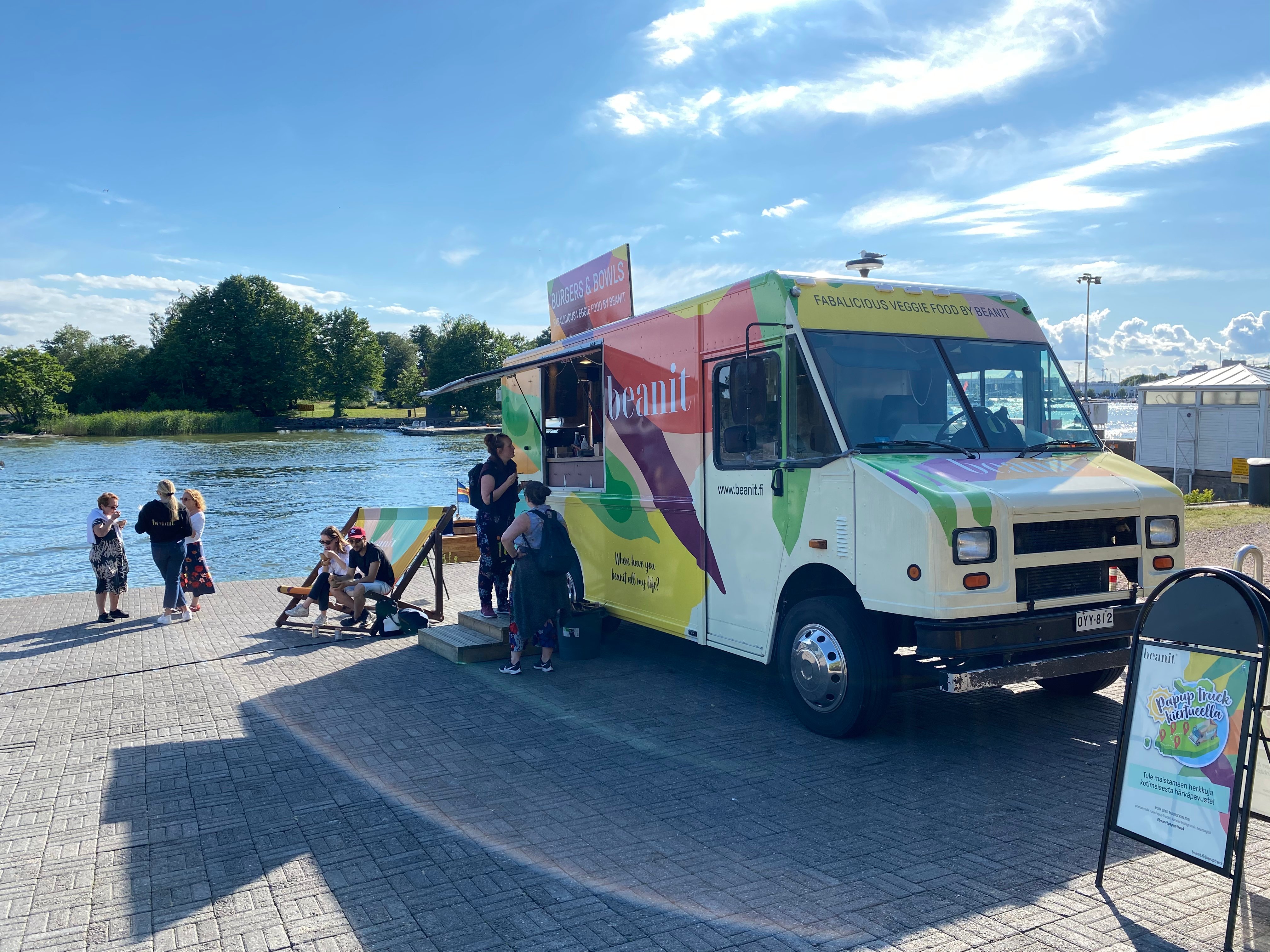 Services
Event planning and implementation
Hydrid event implementation
Event staff
Material design
WaveCrest's long experience in events and promotions has created an excellent foundation for planning and implementing events and promotions using digital environments and platforms. The shift from a physical event to a fully virtual or hybrid event with partly virtual elements does not diminish the importance of event design and planning – quite the opposite.
As expected, demand for virtual events and online promotions increased throughout spring and summer 2020. In June, we piloted new product launches with some of our clients. The aim was to get as much feedback and practical experience as possible with different virtual event and online promotion formats, in order to develop the service in a truly customer-oriented way. We were delighted to serve Verso Food, with whom we has been working since 2018, as their event partner.
F2F tasting transforms into a hybrid encounter
During the exceptional spring of 2020, Verso Food was faced with the same challenge as thousands of our other companies: how to replace the upcoming summer 2020 promotions and events? Verso Food's original intention was to participate in festivals around Finland with its Beanit broad bean products, but due to the changed world situation, no festivals were held in summer 2020. The idea of a Papup Truck summer tour was born to fill this void. A hybrid encounter pilot was created to support the traditional tasting, and the hybrid event took place in Tampere on 17 July 2020.

The event concept in Tampere consisted of three parts: a traditional tasting, face-to-face encounters and live video production. The atmosphere of the event day was captured on Beanit's Facebook page both as a live on-site broadcast and as a partially pre-produced studio production. In addition to the basic elements of the live broadcast, such as the opening, middle and closing spots, expert interviews, recipe tips and live discussions with the promoters of the Papup Truck in Tampere were broadcasted from the studio.

The Papup Truck and WaveCrest promoters were seen sharing information about Beanit and creating taste experiences in Turku, Helsinki, Tampere and Jyväskylä.

The event highlighted the best elements of hybrid events: a seamless combination of pre-planned and spontaneous content that can be implemented and produced in an agile way and easily replicated across multiple events. Even though face-to-face events have made a full comeback, many marketers now want to offer the event experience also to those who cannot attend the event live due to time or travel constraints.

Watch a video about the implementation (texts in Finnish)
Results
As a result of the tour, Beanit's brand was strengthened and familiarity increased. The product was sampled in the form of burgers and bowls. The promotion in Ruissalo, Turku, was boosted by the huge visibility of Beanit and the Ruisrock festival in the channels of various influencers. Papup Truck's colourful look attracted attention in the street and received a lot of positive feedback from people.

WaveCrest was able to react quickly to the changing situation with the client during the implementation of the events in summer 2020. Established cooperation with Verso Food and WaveCrest ensured a high-quality result, which resulted in increased awareness of the Beanit brand among Finns.
Results in figures
Contacts: 5000
Tasted portions: 3250 pieces
Product presentations: 2570 units
Live video recording: 713 views