Isku
B2B marketing partnership with ISKU Interior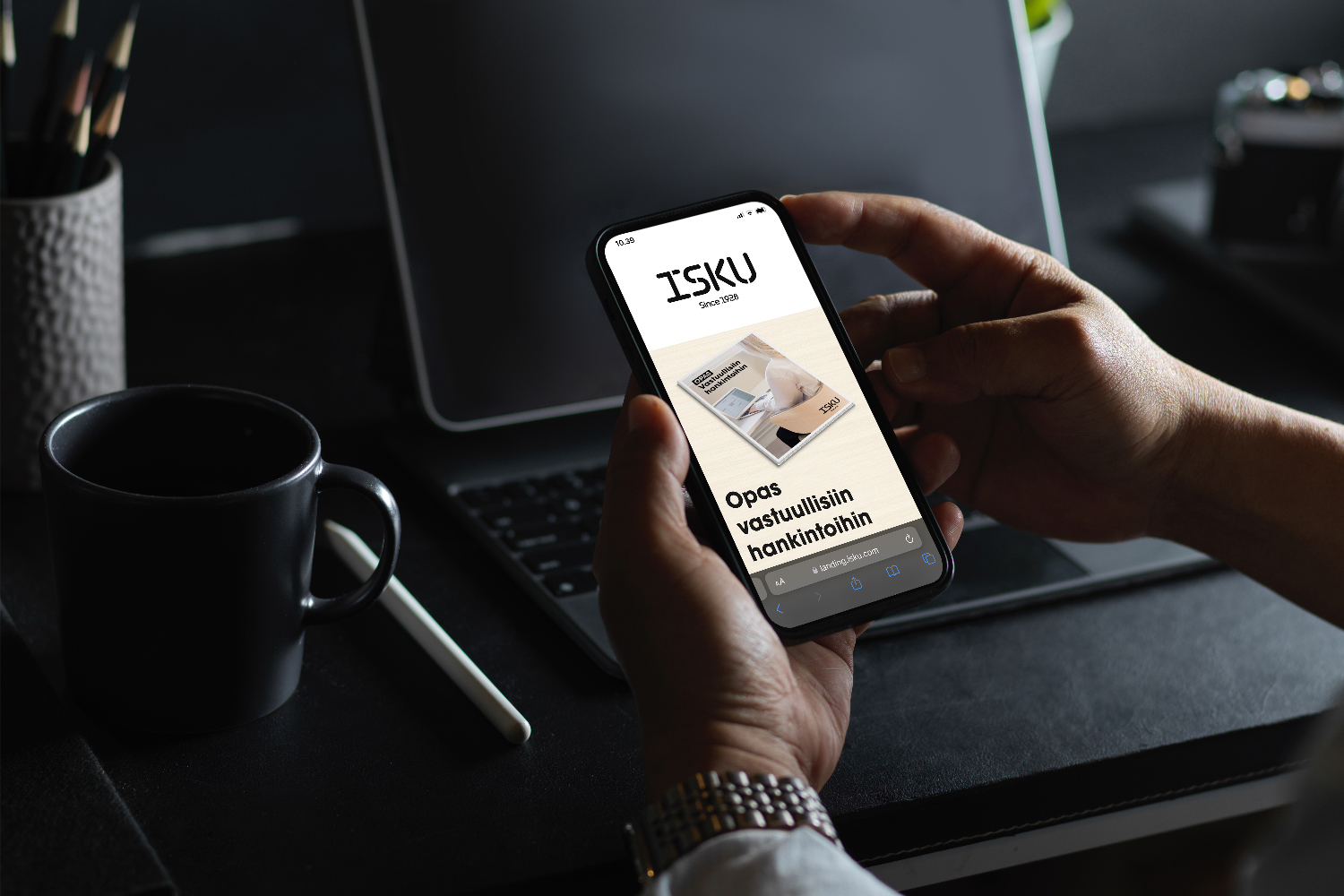 ISKU designs and manufactures furniture and offers services and comprehensive interior solutions both for consumers and organisations. ISKU was founded in 1928 and it is still 100% family-owned. The ISKU factory in Lahti, Finland, is one of the most modern production facilities in the European furniture industry and has become a benchmark for responsible production operations. Sustainable development is a central value to ISKU.
ISKU has sales organizations in 15 countries and does project sales around the world. ISKU has over 40 stores and showrooms around Finland, Estonia, Lithuania, Kazakhstan, Latvia, Norway, Poland and the UAE.
ISKU and WaveCrest started their ongoing collaboration in 2022, first on the business-to-business side in March and then expanded the co-operation also on the business-to-consumer in June.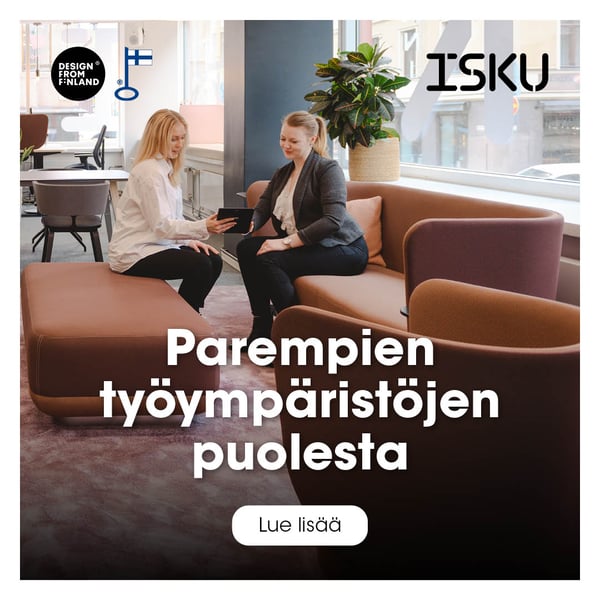 B2B aims at creating a constant lead flow
ISKU's B2B side, ISKU Interior, doesn't solely provide furniture for companies but also develops working environments. In addition to companies, ISKU Interior serves public spaces such as schools and health care facilities.
ISKU Interior's marketing is led by internal Communications and Marketing Manager. Instead of an internal marketing team, she has a team of experts from WaveCrest. The collaboration is ongoing with a set amount of work hours allocated to ISKU Interior. In joint fortnightly meetings marketing activities are planned and reviewed.
The primary goal of ISKU Interior's marketing is to generate leads. HubSpot and e.g. downloadable guides, landing pages and news letters are used for this purpose. The use of HubSpot is continuously developed with the help of WaveCrest's HubSpot Strategist and Web Developer. The HubSpot Strategist also helps the ISKU Interior sales team to get the most out of HubSpot.
WaveCrest also supported ISKU Interior to implement HubSpot ServiceHub to their sales support teams.
We have formed a team where everyone can use their own strengths. Our bi-weekly meetings are based on trust, professionalism and, of course, laughter! I believe that a team works best when everyone is having fun and everyone gets to show off their best skills.
- Mona Auervuolle, Communications and Marketing Manager at ISKU Interior Oy
b2C CO-OPERATION enticeD consumers to come instore AND shop online
As is typical in the furniture industry, ISKU Koti's (ISKU Home) B2C marketing is fast-paced with lots of campaigns. The primary goal was, of course, sales by driving traffic from online sources not only to their web store but also to their 22 brick-and-mortar stores. WaveCrest was responsible for ISKU Koti's digital marketing in 2022-2023.
ISKU Koti's own Marketing Manager led the B2C marketing team, and WaveCrest helped plan and implement the marketing activities. The collaboration started with a marketing audit and creating a development plan. Weekly meetings were held to keep up with fast-paced paid social media and Google campaigns. WaveCrest also made a visual refresh for ISKU Koti's campaigns. The colour scheme and graphics were modernised to better resonate with the current consumer mindset.
WaveCrest also produced video materials for ISKU's B2C sales from Hullut Päivät, a legendary consumer sales event in Stockmann department stores. With a sales-oriented organisation, reporting and analytics were at the core of all marketing activities. WaveCrest helped to develop reporting and improve analytics for both B2C and B2B marketing. The campaigns were optimized based on the reports, but they also helped look beyond a single campaign and see the big picture.
Overall, I have been satisfied with our collaboration. I am very grateful to have received quick and professional assistance from WaveCrest, primarily in the area of paid advertising, which our own resources are not sufficient for.

– Suvi Mäkinen, ISKU Koti's Marketing Manager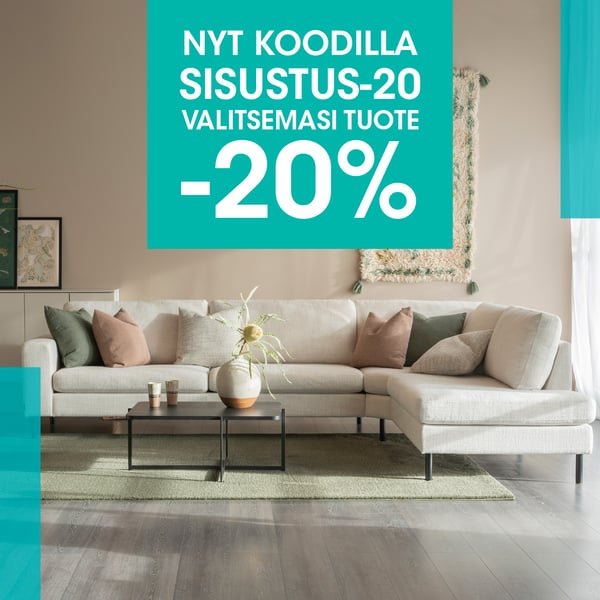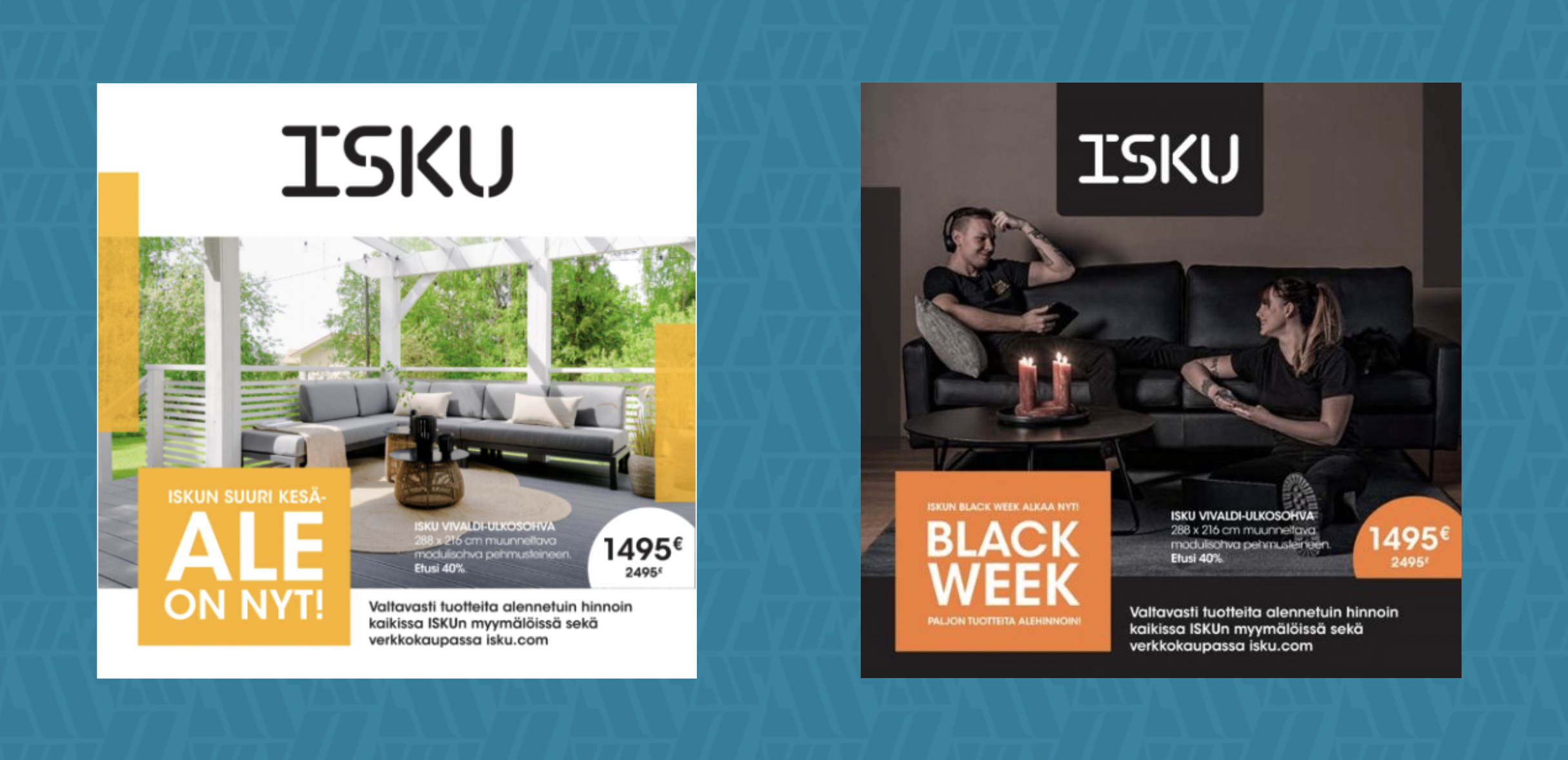 The Isku team from wavecrest includes
Client manager
Creative designer
HubSpot Strategist
Social media specialist
Google specialist
Web developer
Content specialist