HTC
Creating Europe's best VR Experience Together with HTC VIVE & BEAT SABER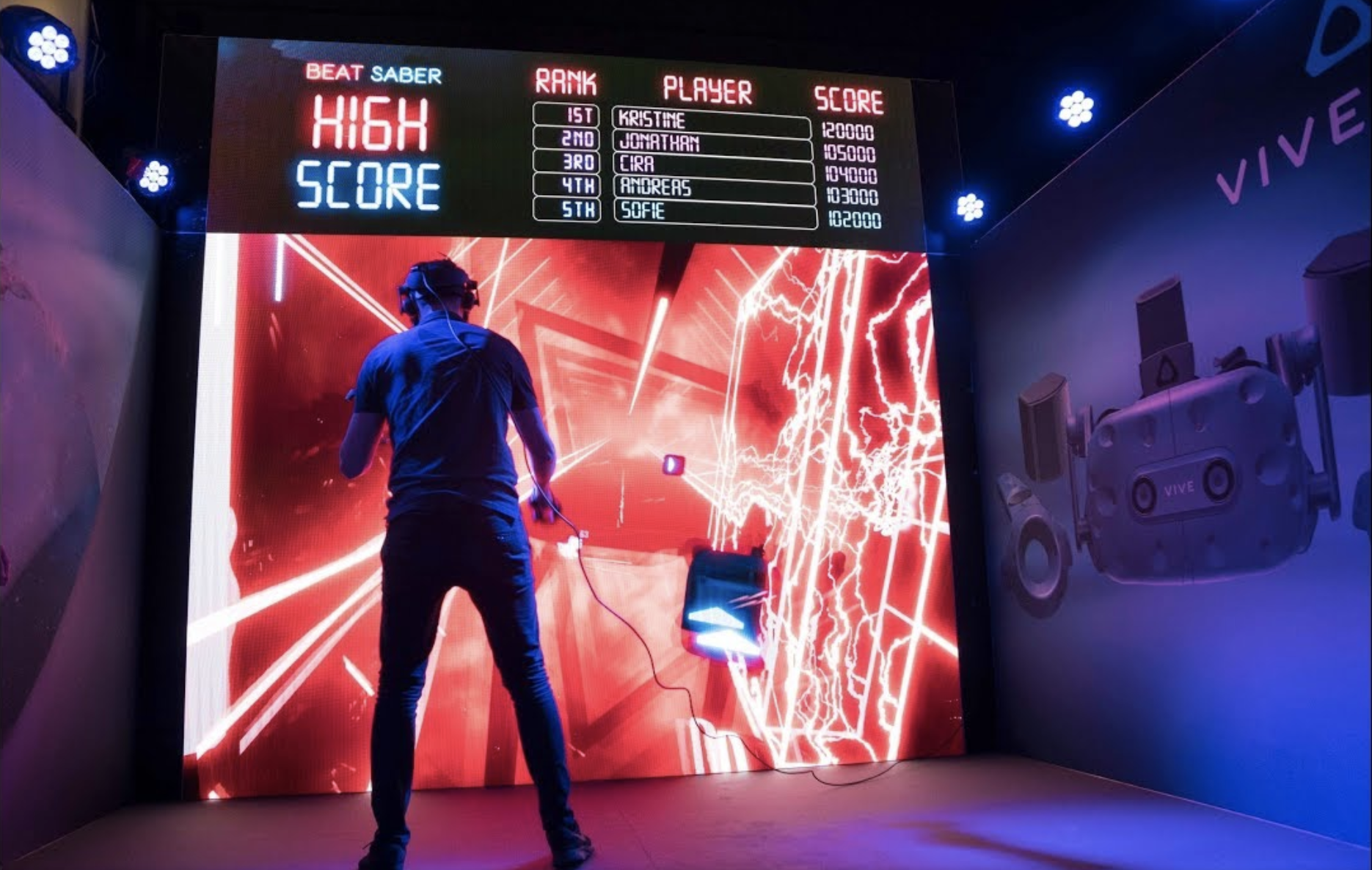 HTC VIVE wanted to showcase their superior virtual reality classes at Elkjøp Campus. WaveCrest created a turn-key solution.
DESIGN THE WOW-FACTOR FOR HTC
With their VIVE brand, HTC creates virtual reality glasses of a superior quality. They wanted to showcase the glasses at Elkjøp Campus, where thousands of consumer electronics salespeople gather to familiarise themselves with new products and attend trainings.
HTC bought a turn-key solution from us, so we:
Created the experience

Made the training materials

Planned and built the booth

Managed the concept and execution

Conducted the trainings at Campus

Managed the staffing of the booth
Our mission was to find theway of taking the store staff's VR experience to the next level. We set out to find the game with the most viral buzz and interactive wow factor of the year. Guess what we found? Beat Saber!
A SOLUTION WHERE THE AUDIENCE PARTICIPATES
We created a real-life experience giving also the audience an experience of being part of the game. Instead of using a screen we chose to do a full-size wall with the game visuals and audio really being the centre of the whole area. Combined with a score board showing at the top of the wall there was a non-stop flow of contestants.
MULTIPLE SENSES: MOVEMENT, SOUND, AND VISUAL
An increased emotional connection to HTC VR and the impact of using and combining more senses into the experience with the interlinked use of rhythm, beats, music and movement.
The result? Hundreds of salespeople tried out the HTC VIVE VR glasses at Campus, and found the quality amazing.
"The best VR experience I've ever had!" – Store staff at Elkjöp, Norway.