Harman
Harman Gained Control Over the Retail Environment with A Dedicated Field Team And SaleMate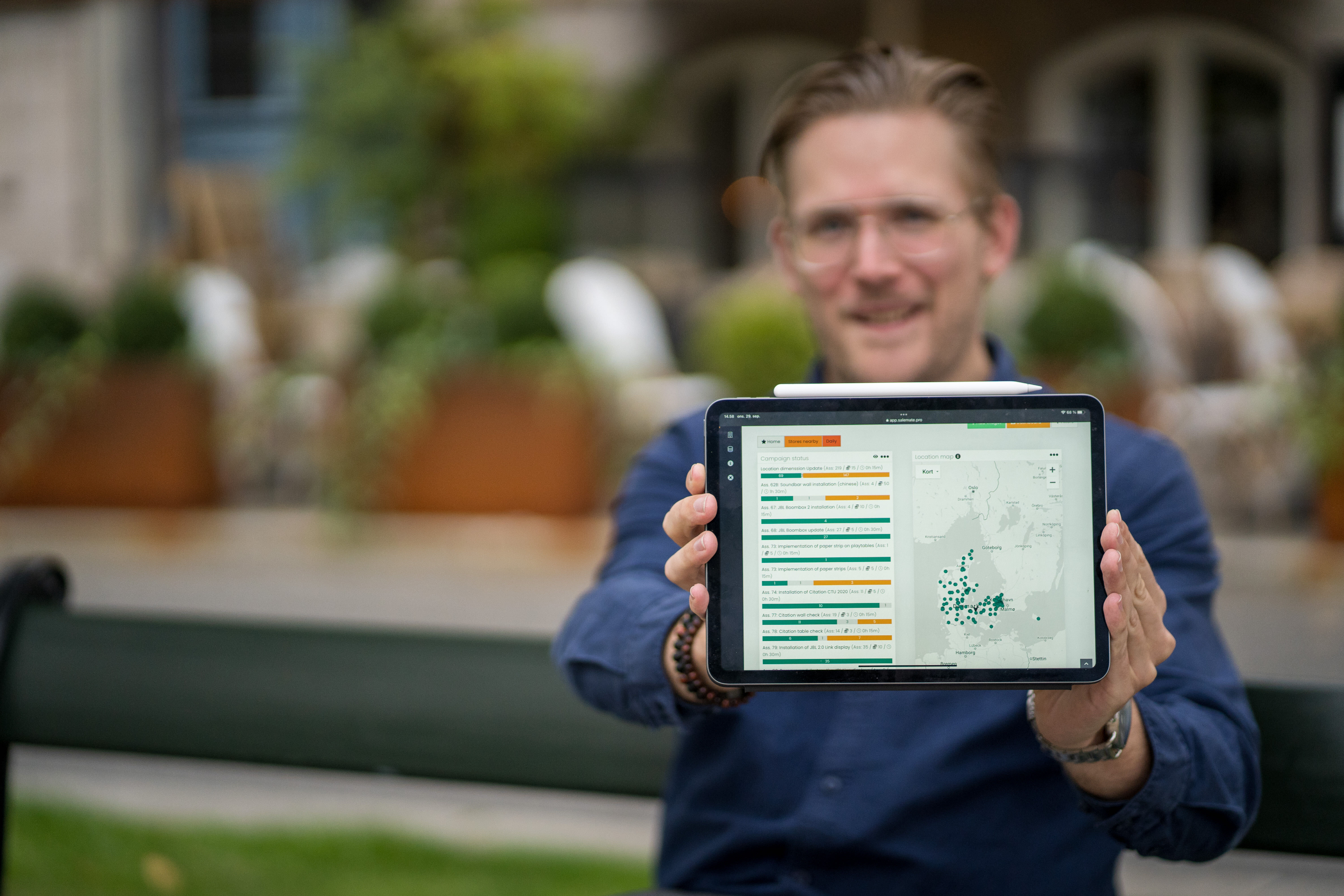 Well-known audio company Harman had little control over what happens in-store. WaveCrest's field team and SaleMate came to the rescue.
Harman is a global leader in connected car technology, lifestyle audio innovations and professional audio solutions. The company is well-known also in the Nordics, especially with their two most famous brands: JBL and Harman/Kardon.
Despite the great shift to online shopping, a vast majority of sales in the sound category goes through stores. Whether a consumer is looking for the urban, fresh on-the-go music experience that JBL can provide, or a premium, wireless in-home sound experience by Harman/Kardon, they usually want to test it beforehand in store.
Starting point: No control over what happens in-store
Because of the importance of the in-store experience, Harman decided to take control of their in-store marketing in the Nordics. Funnily, the two best contestants in the 2019 request for proposal were Gorm Larsen Nordic and Brandiators – both predecessors of WaveCrest. In retrospect, we can put it simply: we won.
Before we started working on Harman's store presence, they didn't have any field team at all in the Nordics. Despite being an absolute market leader in many categories, they were still expecting double digit growth. However, Harman was lagging in execution of field marketing, they had their market data mostly in spreadsheets spread across the Nordics on employees' computers, and the market feedback that they received was often left untreated.
Solution: Field team & SaleMate
We assembled a dedicated Harman field team and prepared a SaleMate environment for their use. SaleMate is a unique retail platform developed by WaveCrest. It allows clients to maximize the usage of their workforce and gather data from the stores.
First, we – together with the field team segmented all the 1300+ locations where Harman products are sold in the Nordics. Within the first three months, the team made over 1500 store visits, completing thousands of assignments, noticing that the data in the spreadsheets about products and POS materials did not always correlate with what was in stores – Harman was even paying for displays that didn't exist. They replaced expired displays and put up new ones. Most importantly, the Harman field team started building relations with the store staff.
Result: Control over the consumers' shopping experience
Finally, Harman gained control of the retail environment and their customers' shopping experience. Thanks to the field team and SaleMate, they know where every display is, which products are promoted, and which campaign materials are on display. If, for example, a product is replaced with a newer model, they know exactly where the replaceable models are.
Feedback from trade partners has been positive on all levels. The timing turned out to be perfect, as audio sales went up when covid hit.
Nowadays, Harman has an impressive amount of retail data collected. The amount of field staff was increased after the start in the Nordics. WaveCrest is now also supporting Harman in producing in-store displays, building shop-in-shops, executing trade fairs, and a number of other tasks for the brands.
"We have worked with SaleMate since September 2019 and finally we are in control of our channel landscape. Our in-store compliance has gone significantly up, and we now clearly see the value of having a field sales team.
It's great to see our go-to-market plans are being followed in detail. We simply do more of the important stuff – planning and follow-up have become easier, and our reaction time has significantly gone down.
We have the whole marketplace, all our products, our in-store installations, the team and all their activities in one platform – and it all interacts seamlessly and smoothly."
– Cristina Cecilia Mostert, Head or Marketing, Nordics & Netherlands, Harman Lifestyle Division EMEA