Arla
Over 21 000 tasting moments with Arla Castello blue cheese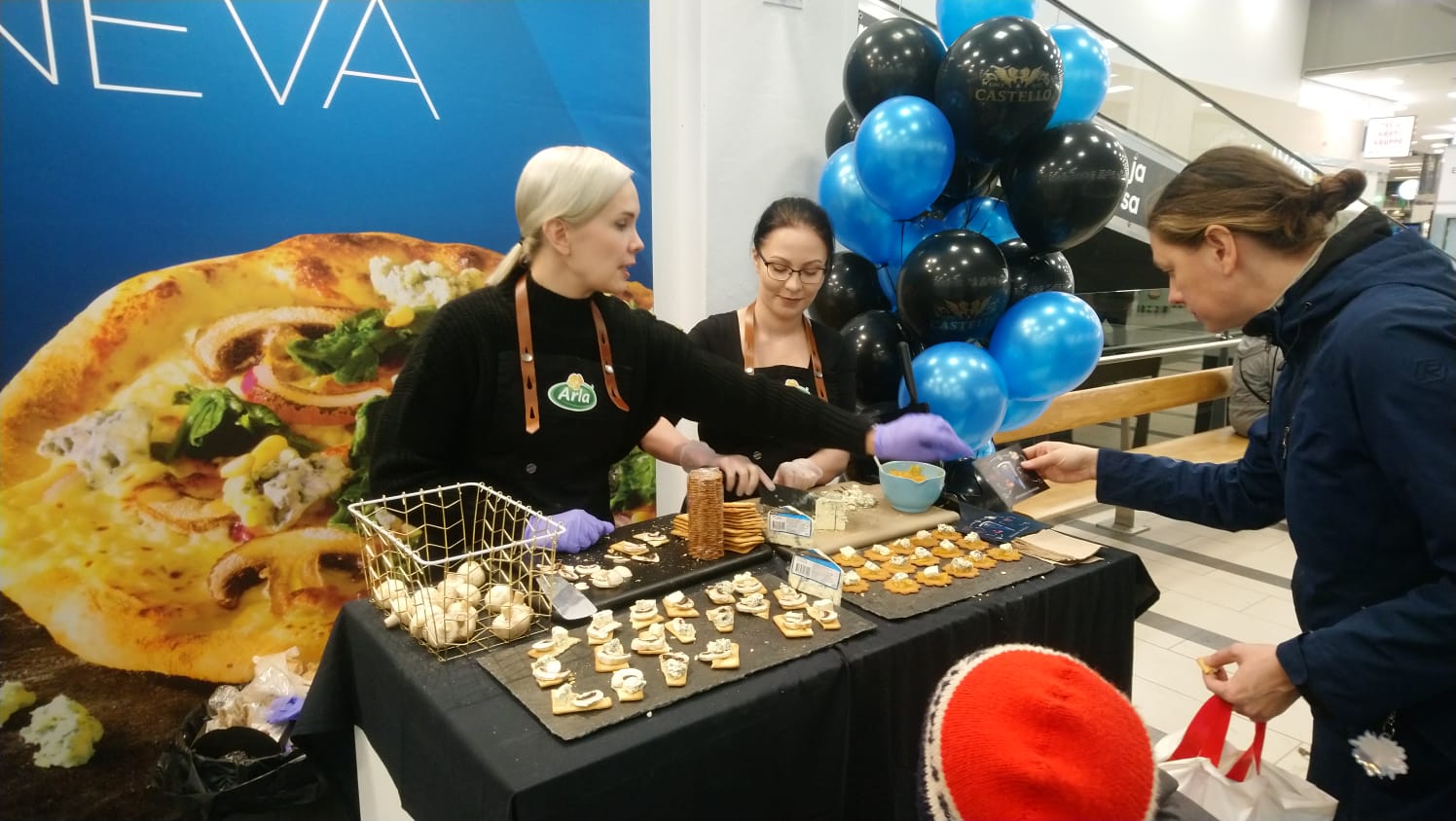 Arla Oy is a Finnish dairy company that belongs to the international Arla Foods Group. Castello is a brand registered by Arla, whose product family includes various cheeses. WaveCrest planned and implemented Castello's Crumbly Blue cheese tasting tour in four shopping centers in Finland during November-December 2019. Both sweet tasting portions, in which Crumbly Blue was crumbled on top of gingerbread, and salty tasting portions were offered.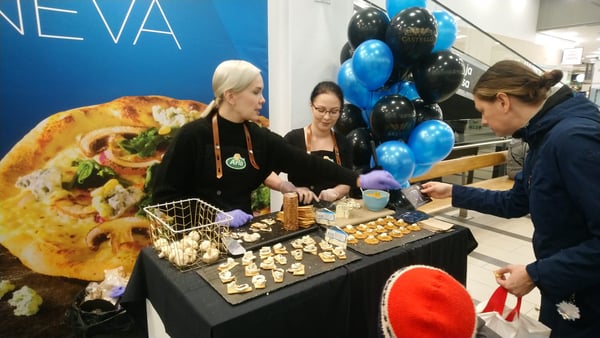 Execution from planning to Customer engagement with professional promoter team
Blue cheese is typically a grocery that is either hated or loved. Arla wanted to get testers for the Castello brand's new Crumbly Blue blue cheese, which was known to bring more Finns to the blue cheese loving crowd. The tasters wanted to be enlightened to try Crumbly Blue as both a salty and a sweet delicacy.
The tastings delighted the visitors of the shopping centers, and for example in Kamppi shopping center in Helsinki there was constant traffic from morning to evening. The flavor pairings received a lot of praise, and the tasters felt that they received tips for their own delicious moments.
WaveCrest was responsible for the planning and implementation of the promotions from building and logistics to tastings and contacting customers. In addition WaveCrest designed and implemented the Makupari flyers to be distributed in connection with the promotions, which gave serving tips for using Crumbly Blue cheese, as well as digital advertising materials to be displayed near the promotion venues.

The tasters were able to ask the promoters any questions they had, e.g. about the product's nutritional values, origin, places of purchase, price and use, cooking.

A total of 21,500 customers were contacted in shopping center promotions. 13,480 sweet and 9,080 salty tasting doses found their way into better mouths.
INTERESTED TO HEAR MORE?
Please feel free to book a meeting to discuss further how WaveCrest could help your brand to interact and engage with customers.