Mitsubishi
Designing, building, staffing and running the Mitsubishi concept store at Bromma Blocks in Stockholm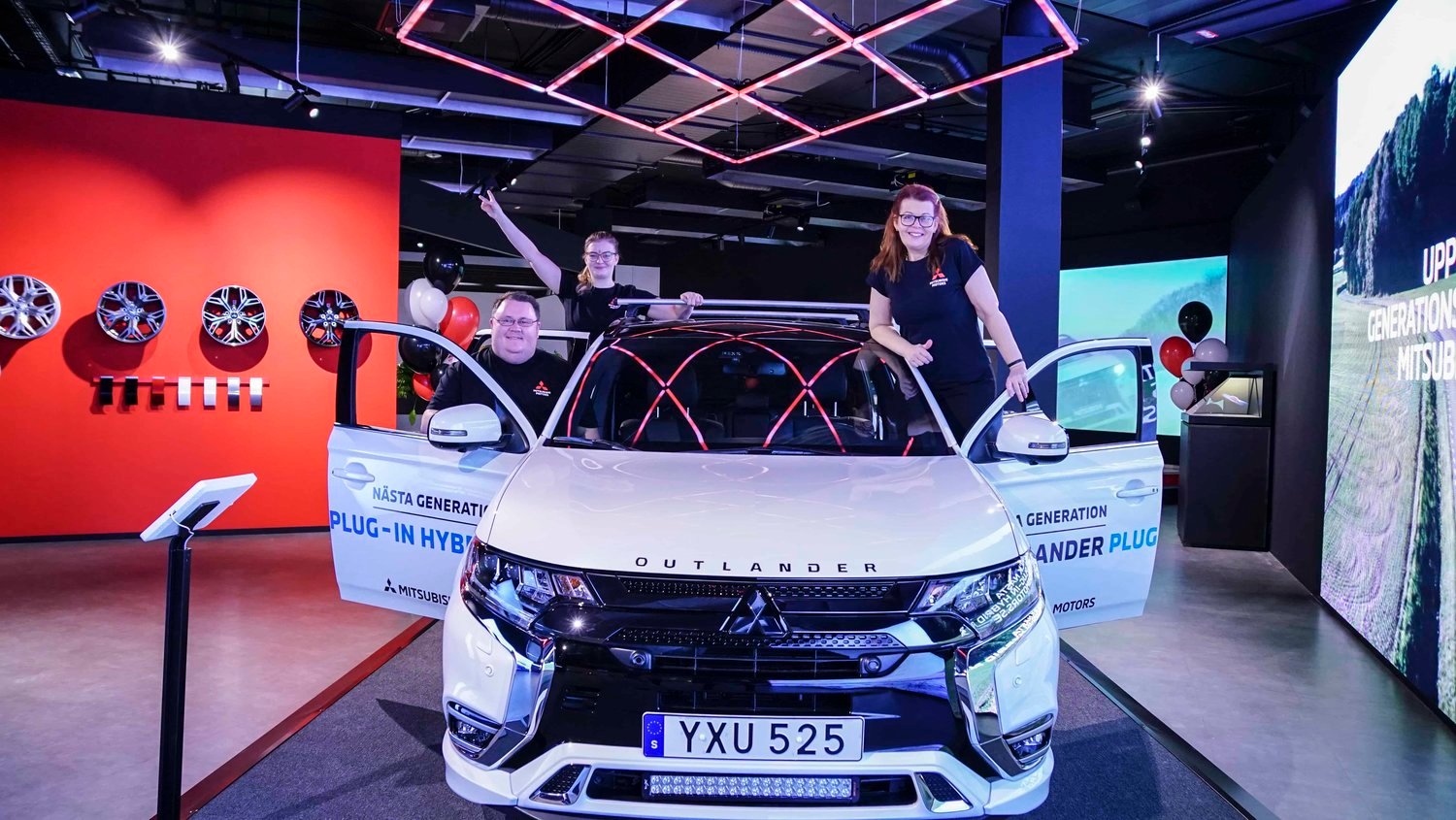 When Mitsubishi wanted to get a stronger foothold in the hybrid car market, we were asked to create a showroom in the Stockholm area. The purpose of the showroom was not so much to make direct sales but to lure people in to see the cars in a nice environment and have a great brand experience, totally controlled by Mitsubishi instead of a car retailer.
DESIGNING AN ALLURING CONCEPT STORE
Concept Stores fundamentally turn the traditional idea of a store upside down. The Concept Store is not a place where people come to make transactions, it´s a place where people come to experience what the brand has to offer to them. Therefore, we focused on designing a fantastic customer experience knowing that the great experience will eventually result in a transaction.
The location was Bromma Blocks shopping centre in Bromma, a neighbourhood in Stockholm best known for the Bromma airport, the so-called second airport in the capital region.
BUILDING A CONCEPT STORE IN RECORD TIME
As a full-service retail agency, we managed the project from the first sketch to eventually handing the keys back to the shopping centre. To bring this concept store alive we worked together with 10 different partners and suppliers that are specialists within their specific fields. Together we brought this store to life in under one month.
STAFFING AND RUNNING THE STORE TO BRING IT TO LIFE
Through auditions we found the right team of brand ambassadors that transfer the right brand spirit and knowledge to the visitors. We also ran a continuous activation plan that with alternating focuses and happenings kept the setup feeling fresh and dynamic. A concept store needs to feel alive!
The concept store was so well-received, that a leading car retailer in Sweden took over the concept and started implementing smaller showrooms in their premises.
"Amazing to find you here in my mall and I have never had a longer and more relaxed dialogue with a car representative, I think ever." – Concept Store Visitor