Enhancing The Shopper Experience with WaveCrest's Hybrid Workforce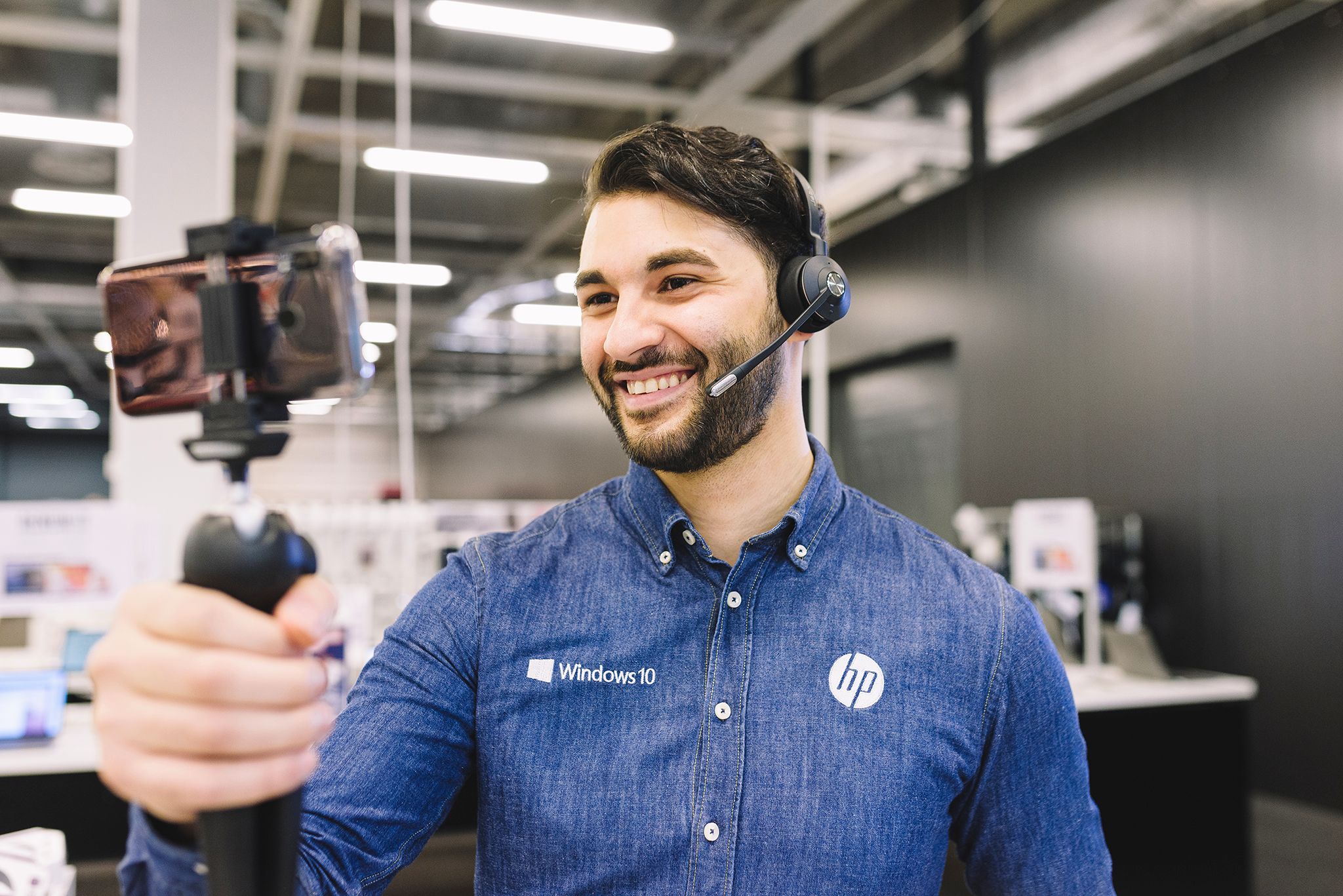 In today's competitive retail landscape, providing an exceptional shopper experience is more crucial than ever. That's where WaveCrest's hybrid workforce comes in, ensuring a seamless integration of online and offline customer service for the ultimate shopping experience.
Our sales and marketing teams engage with store staff, empowering them with the competence and motivation to sell on behalf of and represent brands effectively. This can be achieved through face-to-face store visits, centralized training, or through virtual methods such as digital meetings, video conferences, webinars, and chat forums.
Why should you have WaveCrest's hybrid workforce implementing your retail strategy? There are several key benefits to consider. With our approach, you can ensure the right level of competence and motivation at the point of purchase through training and relationship building with sales staff. We enable efficient sales processes and synchronize the sell-in and sell-out flow. Our hybrid workforce also enforces brand profile and promise for maximum impact and engages in joint business development at the point of purchase. In addition, we personalize pre- and after-sales support for a tailored customer experience, deploy early warning systems by obtaining frontline business intelligence, and gain more control over the shopper experience for consistent satisfaction.
Embrace the power of WaveCrest's hybrid workforce to transform your retail strategy and elevate your shopper experience to new heights.
Revolutionise Your Retail Strategy with WaveCrest's Hybrid Workforce Solutions
At Wavecrest, we work to influence, build, and strengthen retail strategies, enabling our brand partners to excel in today's complex retail environment.
To achieve the best possible engagement, you need a hybrid workforce covering the in-store environment and enabling customers to have a personalised, in-store feel but online shopping experience.
Outsourcing your hybrid workforce to WaveCrest will help you increase focus on your core business, optimise headcounts, and enhance team performance through teamwork and interdependencies. Benefit from our retail management expertise, proven structured way of working and focus on the last-meter of fixture optimisation. Enjoy streamlined communication, resource control, and scalable integrated services such as Salesforce Management, Workforce Management, Shop in Shop Management, and Mystery Shopping - all in a single invoice.
WaveCrest's Hybrid Workforce Transforms HP's E-commerce with Virtual Promoters
One of the best cases of implementing WaveCrest's Hybrid Workforce was introducing HP's virtual promoter.
The innovative "Live Expert" virtual promoter service took HP's e-commerce to the next level, significantly boosting conversion rates! Launched in Finland's Gigantti stores, this unique experience offered online shoppers personalised assistance through a microphone and webcam, just like a typical in-store interactions.
Virtual promoters popped up on the screen, asking how they could help customers while showcasing products on display. They were equipped to handle various inquiries, from brand-related questions to technical issues. The best part? They can even add preferred items to customers' shopping carts!
The WaveCrest team underwent comprehensive training in sales, product knowledge, software usage, and HP's tone of voice, ensuring top-notch service for all customers.
Results speak for themselves: e-commerce conversion has skyrocketed, and user surveys showed the service was genuinely appreciated, adding immense value through the expertise and service-mindedness of the staff true end to end engagement.
Alongside the video promoter service launch, WaveCrest created a marketing campaign to get users accustomed to the readily available personal service and fall in love with the experience.