To compete with private labels, brands must optimise, build loyalty and create great human experiences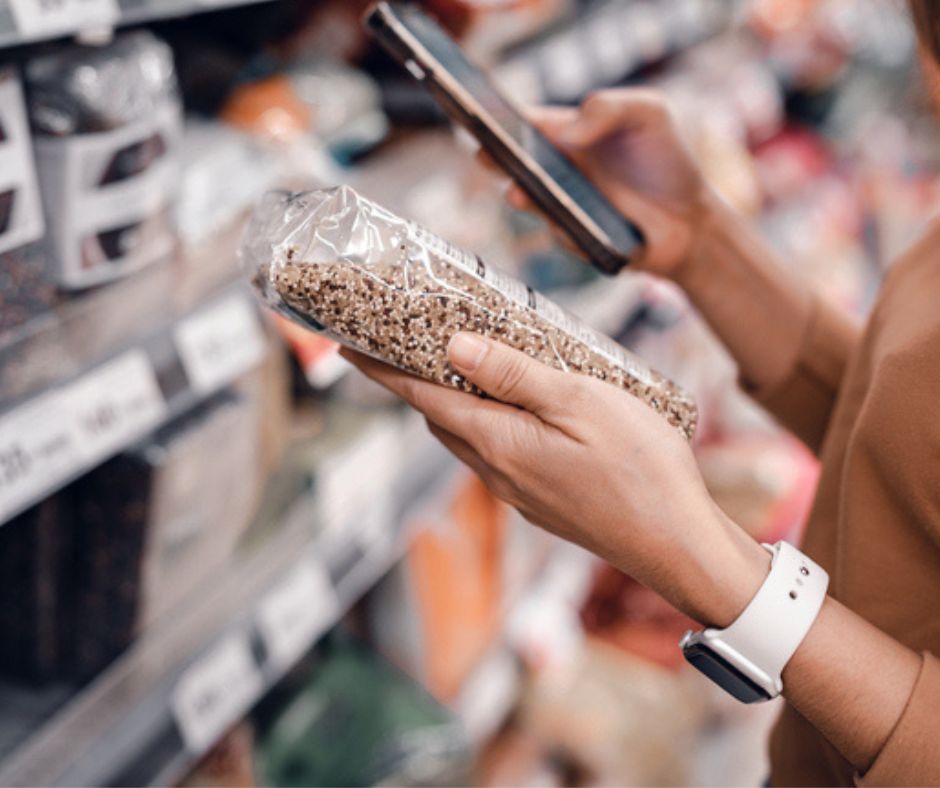 High inflation has driven consumers to look for additional ways to save money, while only a year ago retailers' own private label FMCG products, catered mostly to their highly price-sensitive shoppers, this trend shifted making private label producers more and more powerful in many retail segments as the shopper profile moved into the mainstream marketplace. So, the obvious question is "What is the status regarding private label products and how can brands compete for a share of the consumers wallet?"
This article has previously been published on the European Field Marketing Partners site.
Private labels brands have grown globally
The private label segment has been growing over the past few years, but 2022 witnessed rapid growth, especially towards the end of the year as inflation started to bite. According to NielsenIQ, when inflation peaked in October, discounters' sales jumped by 10 %, simultaneously, private label consumer packaged goods ( cpg) sales accounted for 19% of total CPG sales worldwide and nearly 15% in the US. This tendency as Nielsen states continues and they expect this growth to remain consistent over the coming years.
Convenience sector has also played a role in shifting consumer behaviour. Thanks to the purchase & delivery option, private-label food products have increased their share of sales from 6% to more than 11% in the last two years according to NielsenIQ.
Private labels brands have diversified far away from the economy lines they were a century ago. There are now private labels products that cost more than brand items. For supermarkets, private labels brands are significantly more profitable per unit of sales than their manufacturer brand equivalents. The line between private label and brands is becoming less clear.
For brands the situation is not easy as they must compete in stores where private labels are on home turf and have a distinct visual advantage. Historically economy private label brands used to be positioned on the bottom shelves, a trip to any grocery store now reveals their new placement is in the stores optimum shelf positions with the traditional brands being moved slightly away. What can brands do to outcompete this trend, and increase their share of the cake?
1. Understand your customers
According to Numerator, high-income consumers have the most favourable opinion of private label products. 56.9 % of them rate the value of private label products as excellent/above average, compared with 55.2 % of middle-income and 52.5% of low-income consumers, presenting an overall positive image among the different income level respondents. When it comes to private labels' wallet share and unit share, high-income and middle-income households generate the largest growth.
This leads to an assumption that mere promise of a better quality is not enough to make the branded goods the preferred choice, even for high-income consumers. Additionally, the premium private label segment is threatening to brands, and it doesn't help that the stores are eager to promote their own premium labels to build loyalty. In the US, one out of three promoted products was private label according to the research conducted at the beginning of 2023.
Retailers have one more ace up their sleeve that helps them analyse consumers trends, namely data. Traditionally, it is the retail that owns every piece of information about consumer from the moment they enter the store until they sign up to a loyalty program, the retailers have access to this rich stream of data. However, there are ways for brands to generate their own data, such as collecting your own data whilst in-store, deploy test groups and shopper panels, conduct surveys, gather ratings and reviews and go through your website data to see what customers are looking for. To succeed, analyse that data, create valuable insights, then cater to those needs. With the help of digital campaigns, instore visual merchandising and face-to-face customer interactions, a retail marketing agency can collect data from every touchpoint and present a brand with a 360 view of their consumer together with strategy recommendation.
2. Build loyalty
The conventional response to private label has been to innovate. New packaging, new flavours and new features used to help large brands stay ahead of the store brands. However, private labels have stepped up their game and with their unrivalled consumer proximity, the retailers often know ahead of manufacturers which innovations will work. And of course, they can get to the market much quicker with their own solutions, leaving large brands lagging.
Instead of relying on costly ongoing innovation, brands need focus on retention-based tactics to try to limit brand switching. When possible, potentially invest in subscription programs and retarget your current customers with reminders on items they've bought already, to upsell or buy again. In the long run, focusing on pure promotional activities to boost sales periodically is a very short-term option and unlikely to be profitable unless you build brand loyalty. Think about creating a digital community to really engage with and build loyalty in your brand's core audience.
The greatest way to get loyal customers remains to build a superior product and a brand that people are proud to use.
3. Shine online and optimise for omnichannel
Private label brands are still lacking in their online presence especially fmcg brands, but this situation will shift. Trying to stay ahead, watch your search engine performance for your top general and branded keywords closely. Step up paid search or invest in organic search; just do what it takes to stay on page 1.
People prefer brands they know and trust, so make sure you are getting ratings and reviews. Leverage them both online and offline, on your product pages, in your content, even on the store shelf and their ecommerce site. Search for and address any negative reviews.
According to NielsenIQ, 22 % of shoppers plan an in-store shopping trip combined with a prior online order. If you stick to only the online or the brick-and-mortar channel, you are missing out on available opportunities. Private labels have a home advantage in both the store and the retailers' eCommerce site or app. To combat this, you need to put more effort into utilising product attributes to show up for searches. Optimise for omnichannel instead of focusing on a single channel for growth.
4. Create a great human experience
It's somewhat old-fashioned to try to build the best possible customer experience, as consumers hardly want to see themselves as such. What we all are looking for is a great and memorable human experience. To achieve that as a marketeer, ask yourself what will enable a human connection in each moment. What stories can be told; what experiences can be created? And how can we engage different senses to evoke a feeling?
Storytelling has traditionally been a way to appeal to the customers' emotions. Story-doing offers the audience the opportunity to participate in it themselves. Tastings, demonstrations and brand events are often the perfect way to create a human experience that delights and engages people.
Private label brands are not going anywhere, and brands must learn to coexist. Review your promotional strategies with the right partner to make sure your brand gets its share of love from both consumers and retailers!
Private labels certainly present a significant threat to brands, however, with proper marketing know-how this threat can be depleted. Understanding your consumers is the core and this knowledge must be derived from carefully collected data. Communicating with the audience on different touch points and creating a sense of a community that is a source of immersive experience is a way to go for a brand in the 2023 reality.
---
We can help you get share of wallet in the marketplace. Don't hesitate to contact us! A free consultation is a great way to start.