EVpay
EVpay Service Launch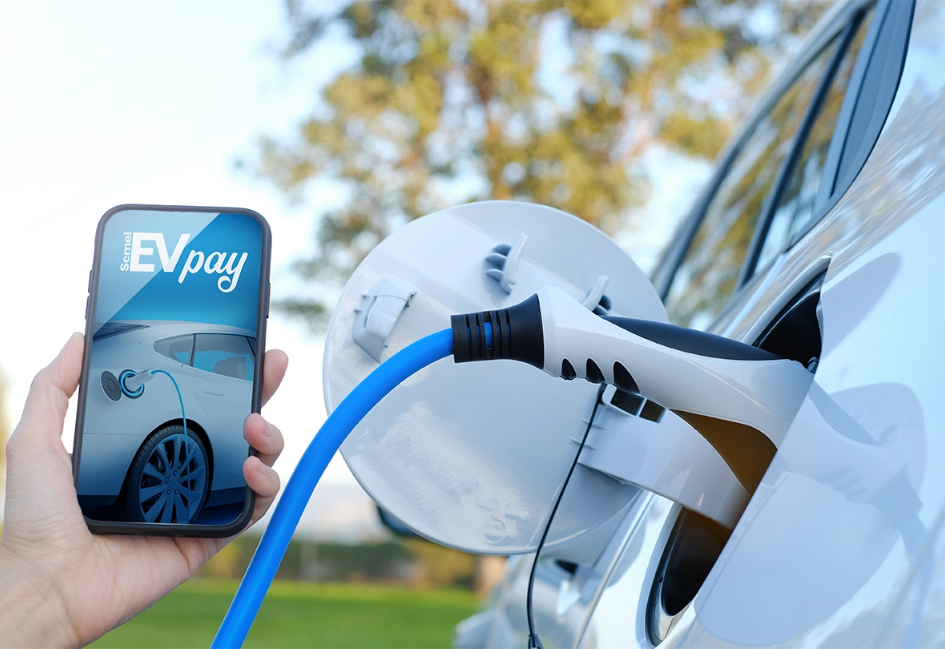 Semel Oy, established in 1971, develops and manufactures cash register systems, information systems and equipment for the passenger transport industry. EVpay is an application for electric vehicle charging covering several thousand charging stations in the Nordic countries. It is a charging application for people on the move who don't want to download multiple programs to charge their car.
WaveCrest created and implemented the marketing strategy for EVpay's application launch.
Services
STRATEGY:
Application launch strategy

Target groups

Channel choices

Content plan

Budget planning


DESIGN:
Digital marketing planning

Content production (texts, key messages, images, graphics, light video editing, etc.)

Landing pages


PRODUCTION:

Digital marketing production work

Campaign construction and editing

AB testing and campaign budget optimisation

Optimisation of graphic content for campaigns

Optimisation of texts for campaigns

Weekly monitoring of results


REPORTING:
Analysis and reporting of results around specific campaigns

Customer communication and necessary meetings

Goals
The goal of EVpay launch marketing was application downloads. The first version of the product was finished while the marketing plan was being made. Semel and WaveCrest jointly determined the target price for a purchasing customer.
What was done
To kick-start the collaboration, WaveCrest and EVpay joined forces for a mapping exercise. We went through the current situation, threw around ideas and thoughts and aligned our expectations and goals.
WaveCrest designed the key messages, selected the channels for advertising, produced the necessary promotional materials, decided on the advertising metrics and did the necessary background work to launch the advertising.

After that, ongoing marketing activities were implemented. WaveCrest monitors and optimises advertising in the channels we manage ourselves (social media, programmatic), comes up with new advertising channels and solutions as agreed and manages the necessary contacts with external parties (media, influencers).
At the same time as the written content was being created, a plan was also made for the imagery that was to be presented. The selected images were used in a printouts and flyers that WaveCrest designed for trade fairs and professional events. Direct distribution to electric vehicle owners was also planned but not yet implemented.
Results
The pilot project lasted a little over 3 months. A dedicated website was launched and end-users were supported by making a user guide website with technical instructions.
Content was created in a blog collaboration with an electric vehicle blogger. The approach spoke to the electric vehicle audience, many of whom see themselves as pioneers. The collaboration provided informative content with a fun twist which was also used to build content for campaigns.
In marketing campaigns, 3 x 3 x 3 testing and constant monitoring was used to find the best converting content and to bring variety. We were able to reach a pretty reasonable price level for an acquired user.

The electric vehicle market is constantly growing. With the help of marketing, the number of downloads has increased up to tenfold.

The collaboration continues with the maintenance and marketing of the app site.
WaveCrest provided plenty of innovative ideas and extensive social media expertise. Collaboration with them was easy and flexible. – Senior Program Manager Henrik Hultin, Semel EVpay