Arla
Arla Food & Art – Increasing Event Reach with Digital Marketing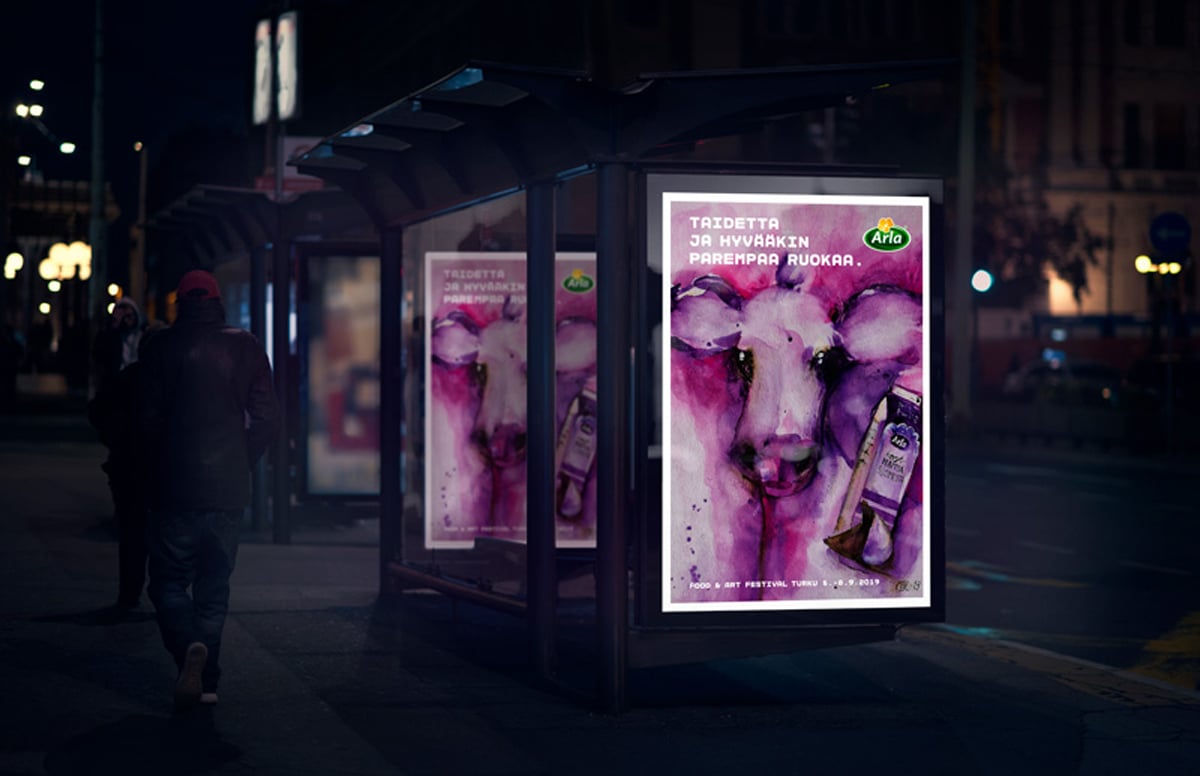 Finnish food and art enthusiasts gathered at the Food & Art Festival at the Ruissalo Event Shipyard in Turku in the autumn of 2019. The four-day event offered dining experiences, discussions and interesting art content and Arla wanted to be involved in offering that to consumers. The entity, which expanded into a hybrid event, also reached more than 500,000 people online.

"At Arla, we believe that food should be even better than good. We wanted to offer people food experiences from a whole new perspective and help make food art."

Nnenna Liljeroos, Arla's Director of Marketing.

Arla Oy is a Finnish dairy company that belongs to the international Arla Foods Group. Arla offers natural flavors from Finland and the world, for every moment of the day. Arla is constantly introducing new opportunities for consumers to make sustainable choices.

Arla has the ability, desire and opportunity to listen to the consumer, the customer and the producer. The company's strength is the continuous development of a comprehensive product range in cooperation with Finnish consumers.
Consumer involvement and art
Arla wanted to do inclusive marketing for consumers and partners in the cheese product group in late fall 2019. Arla had tentatively planned both digital and event-based events for the fall, but the core idea was not yet clear and no concept had been determined.
WaveCrest looked into the autumn's event offering and proposed a food and art - based marketing package suitable for the Turku Food & Art Festival from 5 to 8 September 2019. The idea was found fascinating, but many questions had to be resolved during the conceptualization process:
Can art and food be naturally combined in a commercial setting?

Is it ok to play with food?

How do food and art concretely combine?

How to get consumers involved?

How to get resellers involved?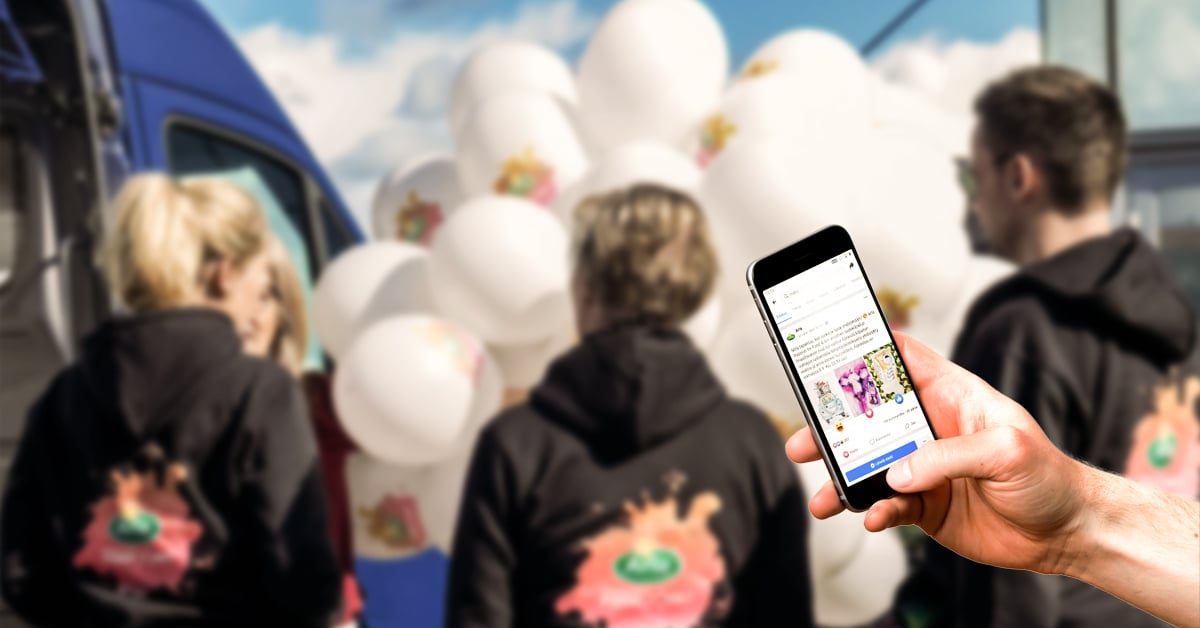 Food and art combine naturally
We agreed that alongside art, cooking is a great way to express oneself. Food and art could also be naturally connected in Arla's case, and the concept could be implemented across all channels.
The theme would combine:
digital measures

outdoor advertising close to stores

in-store activations

Event marketing
In the planning and budgeting process, the originally tactical short-term idea evolved into a nearly three-month multi-channel entity with wider coverage and multiple contact points in the chosen target group.
Eventually, the rough diamond was polished into the idea that people make food an art - Arla makes an exhibition of art.
Art walks the streets and events
First, four artists representing four different art forms were recruited. In addition, consumers were encouraged to participate in an art competition and submit their own artwork to the Arla Food & Art campaign page. The art theme and works spread online and on social media, reaching out to people interested in good food and art.
Eventually, creating art took to the streets and events. Four artists made live art a week before the main event at the Turku European Forum, SHIFT business festival and the Design Festival. At the same time, advertising became art, as works of art made by consumers became outdoor advertising content in Helsinki, Tampere and Turku.
During the main weekend of the Food & Art Festival, the art also spread to the shops in the area. Consumers were able to taste Arla's new products and see works of art made from Arla's everyday products in four Kesko stores. At the same time, the Food & Art Festival had an art exhibition of four works of art as well as a tasting.
We reached more than two million Finns
Instead of participating in a single event, we reached more than 2 million Finns and got the following statistics:
Facebook and Instagram:
573,686 users reached

more than 80% ad coverage among the target group
735 likes, comments or shares

30,237 users who watched 10s videos

3,729 link clicks

603 campaign page visitors
Event contacts at the Food & Art Festival:
3,850 consumers reached

2,250 consumers who spent time on the stand
The concept can be repeated or varied and utilized in other categories as well.
Do you want to make an impactful event for your business that combines successful face-to-face encounters with impressive digital experiences? If this is the case, do not hesitate to contact us, for example through a free marketing consultation, which you can book using the button below. Talk to you soon!