WaveCrest employees met up in Helsinki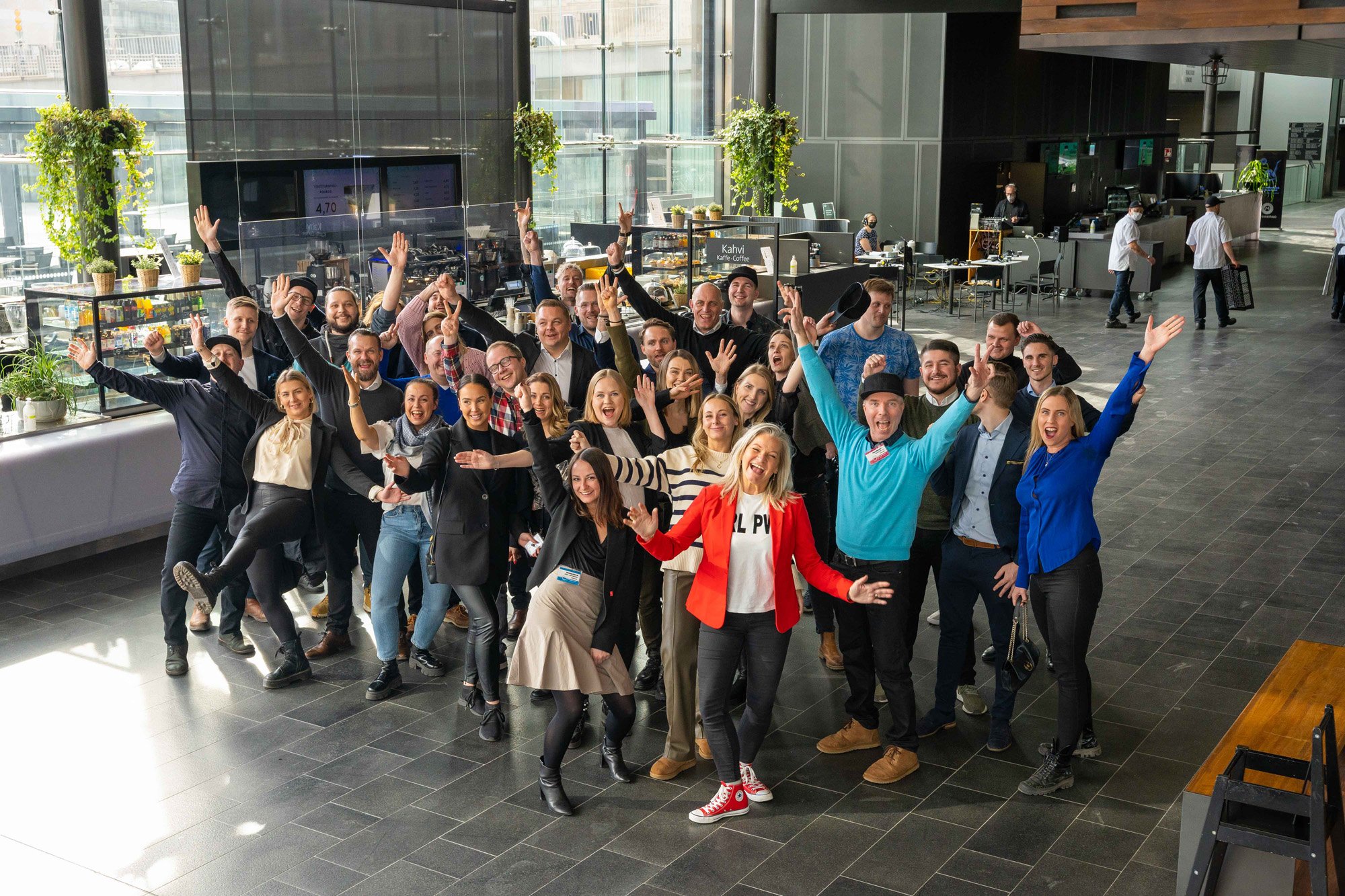 IIn February this year, the Finnish Harva Marketing joined the WaveCrest family. And the partners truly felt familiar from early on. After all, we had competed against each other in several RFPs, and when we became one, we immediately started working together, helping by sharing our field force and our back-office expertise. There was always someone who could help, even if you had never met.
A couple of months after the merge with Harva Marketing, it was time to fix that. All back-office employees across the Nordic countries gathered in Helsinki for two days at the end of March. We rented a space from Musiikkitalo, overlooking the park in central Helsinki, only a few hundred metres from hotel Presidentti, where out-of-towners were staying. Moreover, it was only a short walk from Restaurant Mas, where we had dinner, or Bar Ihku, where the evening ended with unforgettable karaoke performances.
Two days were filled with questions and answers: Where are we headed as a company? What is our vision? What does the future of retail and marketing look like? How will we keep on top of it all and serve our customers the best? What does sustainability mean to us? Many of the questions were answered in group assignments, as the best knowledge is spread across the experts at the offices.
Our time together was, of course, too short to answer all these questions, but it was an excellent starting point for working on these topics. Most importantly, it was a start of new friendships, and immediately brought collaboration to a whole new level.
Travelling to meet international colleagues always comes with a price, both in euros and in CO2 emissions. There is no point in flying to just sit down in a meeting room for a few hours with people you already know. But when you are joining together companies, meeting face-to-face has once again proven to be worth the cost.