Romanian g7 agency strengthens WaveCrest Group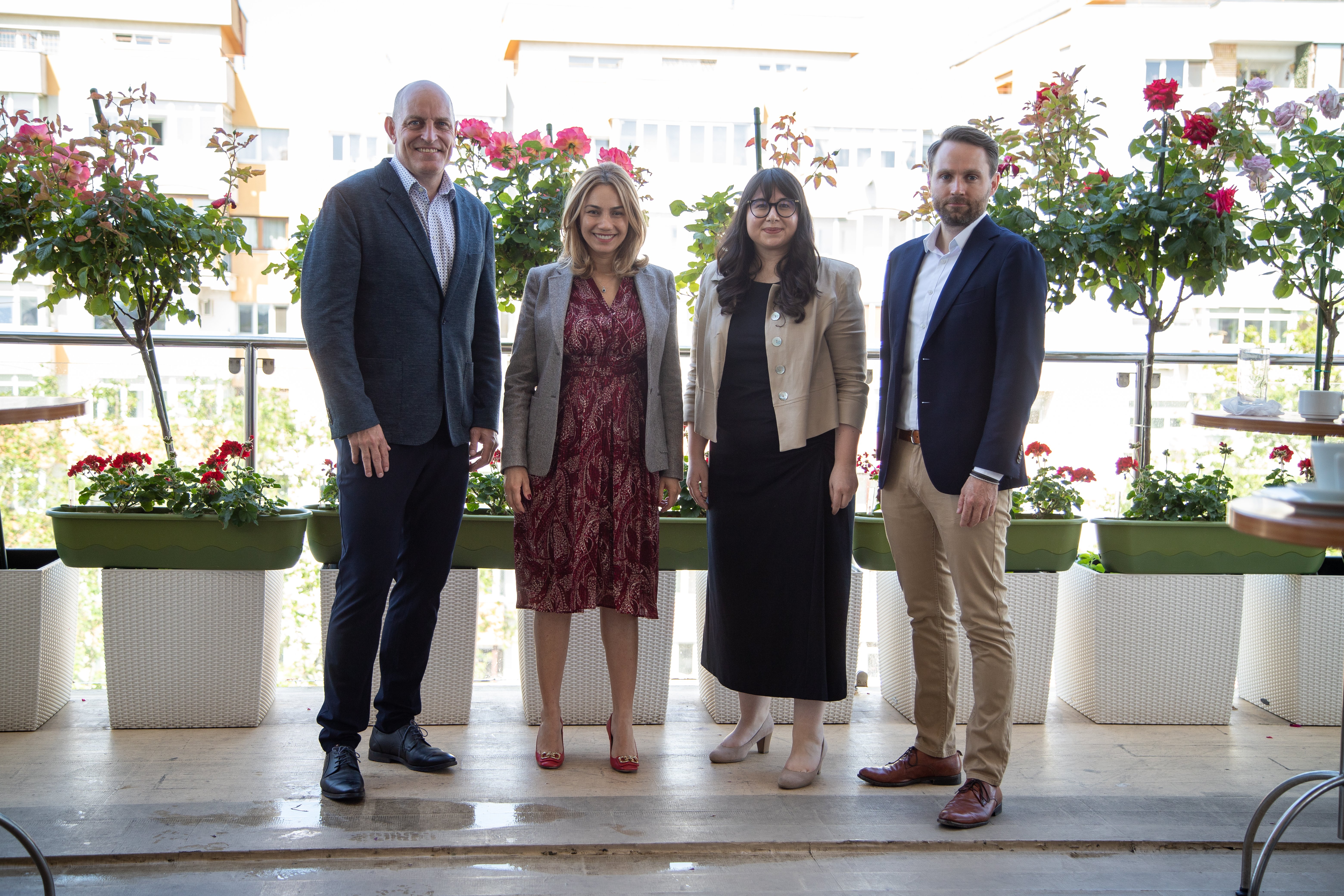 Three months after the Finnish agency Harva Marketing became a part of WaveCrest, we are now thrilled to announce the next addition to our group: g7 from Romania. g7 is a retail marketing agency, established in 1999 and is among the biggest in the country.
Established in 1999, G7 Marketing cares about growth. Growing clients' businesses, its own business, and the people inside the agency. In +20 years of activity, g7 developed expertise in the FMCG, Consumer Electronics and Retail segments, helping brands grow their shopper base, their monthly sales figures and their consumers' loyalty. In the same time, the agency went from a 3 people team started by a former promoter to a workforce of more than 500 people, covering the entire modern retail ecosystem throughout Romania. Over the years, it went from sampling and merchandising to designing 3D retail environments, executing omnichannel activations and building full-stack capabilities in Retail Marketing.
"With the addition of g7, we now have a multi-talented agency with flourishing creative experience and a senior project management team. We are creating what we call an "Inhouse Excellence Hub" in Romania, serving our European clients within the same time zone, to favourable hourly rates. Bucharest already hosts thousands of outsourced IT employees. Now WaveCrest can provide a similar outsourced model, but with creative and digital marketing solutions."
– Sune Nielsen, CEO WaveCrest

"Since the onset of the agency, we've pushed hard to stay at the forefront of the industry and model our operations based on a strong organizational culture, sound work ethics and a sheer determination to create positive outcomes for our clients and our team. It's such a fortunate event when you encounter a partner with the same mindset."
– Florina Zamfir, CEO g7 Marketing
Creating the next-gen brand amplification agency
In addition to strong retail expertise, WaveCrest is all about innovative digital services: the retail platform SaleMate, the e-commerce optimization tool Digital Shelf and the online sales support tool Virtual Shop Assistant. The strong and contemporary sales and marketing service portfolio is one of the key strengths behind the merger. The combined agency, boosting more the 30 years of retail experience, will provide coverage for 5 operating markets, employing over 1.000 retail professionals and is projected to reach a 23M EUR turnover in 2022.
On the path of creating one of the largest European retail agencies, WaveCrest will continue its growth strategy over the next years, through internationally operating customers, selected acquisitions and strategic partnerships.
This merger is a sign of the maturing retail marketing industry, in which the changing nature of the retail landscape and the shopping behaviour make way for disrupting innovations from marketers and agencies. It is an exciting moment in the life of the agency, as stated by Sune Nielsen:  
"WaveCrest is on a path of significant growth. g7 joining the group is a true statement that our strategy is right and that we are able to execute on it. I'm very proud of what we have been able to achieve and of all our employees we have in 5 different countries".
– Sune Nielsen, CEO WaveCrest